Fortune Theatre Seating Plan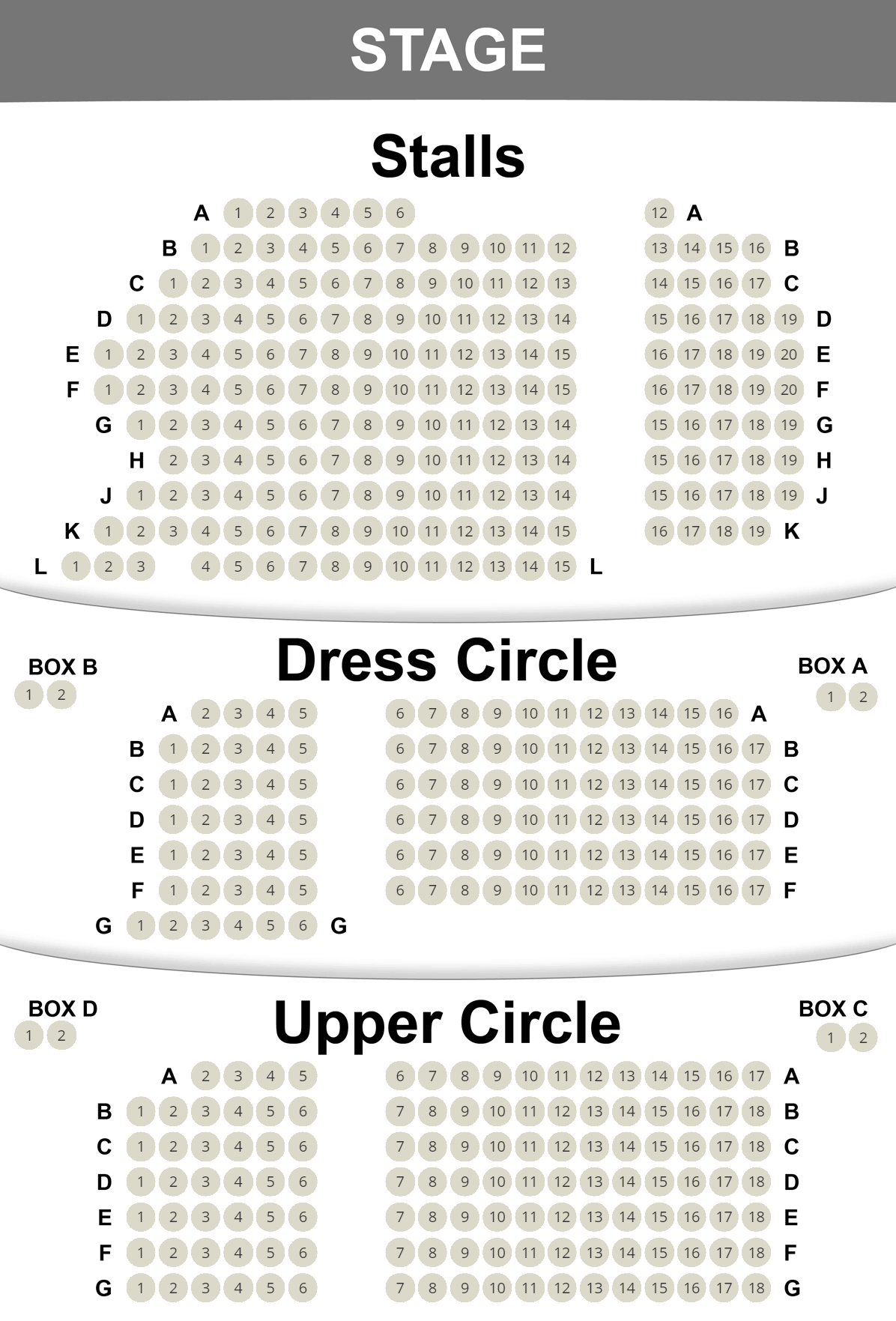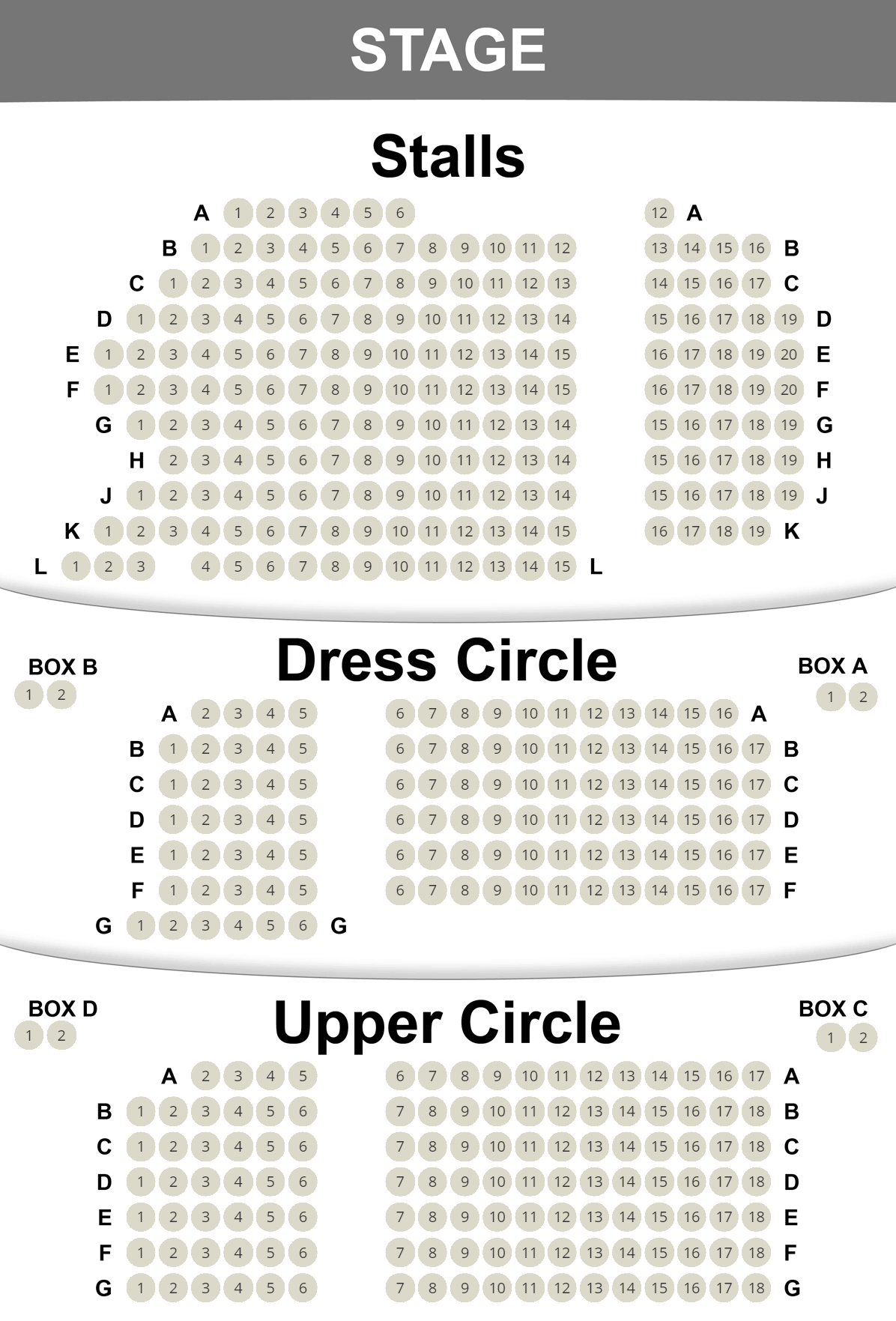 The Fortune is one of the newest venues in the West End and one of London's most intimate venues, providing the ideal setting for its current occupant, The Woman in Black. Being close to the stage in a small space makes it so much more spooky!
Built just after the end of the First World War, the building looks tiny when compared to it gigantic neighbour, the Theatre Royal Drury Lane. However, audiences seem to love this sweet little venue just as much as its bigger cousins.
The Fortune seats around 450 people split over three levels; the stalls, dress circle and upper circle. The small auditorium means nearly every seat feels close to the action and provides good sightlines to the stage. The only down-side is the very small and often cramped front-of-house areas. When a show is sold out it can feel claustrophobic and crowded.
The stalls
The central section of the stalls contains the best seats in the house. However, seats around the middle section are just as good and are sometimes priced lower, giving you excellent value for money. The stalls are raked but not particularly steeply, which can cause some sightline issues towards the back. The stage is set very high, which affects the first three rows of the stalls. The final row is affected by the overhang from the dress circle above and the pillars holding it up. It's also worth noting that the stalls are almost 20 steps down, right in the bowels of the theatre.
The dress circle
The dress circle is a very small balcony, tiny by West End standards. This section is much wider than it is deep, divided into three blocks of seats. The best seats are towards the front and centre of each block. The seats situated around the stairwell are considered restricted view because of the handrails. Two boxes can also be found on this level, each with side-on views of the stage.
The upper circle
The upper circle is more than 40 steps up from the foyer. Much like the dress circle, this level contains restricted view seats around the stairwell. Towards the back of the upper circle the seating blocks become very steep, meaning your view down to the stage is at quite an extreme angle. However there are very few sightline obstructions and all the seats in this section are good value for money.
Buy Tickets Online


From Official Tickets Agents